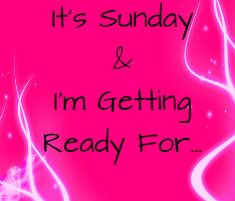 Here's what I'm getting ready for this week:
Work...on Friday. Yup, my schedule has changed. Gabe's schedule changed at his new job, so I had to change the day I work. It's perfectly fine, it'll just be different at first.
Taking Lincoln to his first show at the Wells Fargo Center for the Arts. We're taking him to see ERTH's Dinosaur Petting Zoo on Tuesday and we're all super excited about. Now if we could just get him over this cold.
Lincoln & I's first day of homeschooling tomorrow. That's right, I have decided to start homeschooling Lincoln. We are just going to do an hour every morning Monday - Friday and I have a little lesson plan drawn up. I'm looking forward to it and I hope Lincoln will enjoy it.
Our weekly trip to the library. It is so much fun to go and help Lincoln pick out books, especially in the non-fiction section, or as we like to call it the learning section. He loves to pick out books about things he wants to learn more about.
Some more work on my book. I've been setting a goal of writing at least one page a day. I have also decided that I am going to finish hand-writing it first, then type it, then edit it, and then go from there. I am close to being done and I'm pretty sure I can finish typing it by the end of the year. That's my goal, at least.
Hopefully, a trip out with a friend this week. I try to get out every couple of weeks or so with a friend, just to get some me time and time to socialize with another adult besides my husband. Gabe gets to do this as well and it's very refreshing for both of us.
A possible trip to the park or something outdoors for Lincoln and I. Since the weather has been so nice and is supposed to stay nice most of this week it would be nice to spend some time outdoors.
And that's what I'm getting ready for this week.
What are all of you getting ready for this week?